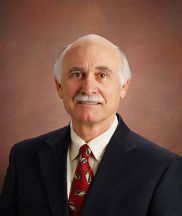 Everyone should have a will. Whether you and your spouse have young children and want to ensure their protection in the event of your untimely death or you are entering a second marriage and have blended family concerns to consider, it is important that you make your wishes known. By planning now, you can designate who receives your assets and avoid future problems or misunderstandings in your family.
I am Charles Smaistrla. I provide quality legal services to individuals at all stages in life throughout Central Texas. I am experienced in crafting wills and trusts, including documents that plan for the care of individuals with special needs. Working directly with you, I will strive to help you reach your goals and avoid the pitfalls that can sometimes harm those with the best intentions.
My Austin Wills and Trusts Practice
Whether you want to protect your surviving spouse and children when you pass away or protect the inheritance of your children from a previous marriage, I can help. I will meet with you individually, and together we will discuss your options and consider the best path to help you reach your goals.
Will vs. Trust: What's the Difference?
Wills and trusts are both estate planning documents designed to help pass your assets to your heirs. However, depending on the needs of your beneficiaries and your estate, it may be in your best interest to choose one over the other or both.
Most of my clients have thought about their will, which is a legally enforceable document that lays out your plan for your estate, assets, and property. Without a properly drafted will from a will attorney, the state will choose how to split your assets– likely without regard to your wishes or the needs of your beneficiaries.
A trust, meanwhile, gives another party the authority to handle your assets for the benefit of your beneficiaries. Unlike a will, a trust typically doesn't require will attorneys and it's possible to avoid probate. Trusts are also fairly inexpensive to create when working with an experienced trusts attorney.
If you are uncertain about where to get started on your estate planning or want to learn more about wills and trusts in Austin, please feel free to contact me.
Creating a Will
Although a will is the primary and most important instrument to plan for the distribution of your estate after your death, your plan would be incomplete if we did not also consider other ways to plan for unexpected events in your life. In addition to preparing wills, I also help people by drafting durable powers of attorney, living wills, and medical powers of attorney. You can even designate an agent to be responsible for your funeral arrangements.
Special Needs Trusts
Special needs trusts protect children and others with physical or psychological disabilities. A disabled individual with a financial need will qualify for certain government assistance programs. However, if that person inherits a substantial sum of money directly, he or she will be disqualified from receiving further assistance. In fact, the government agency that provided the benefits may demand that the individual's estate repay any assistance already paid.
A special needs trust can prevent this from happening, allowing the disabled person to benefit from the inheritance and continue to receive government assistance.
Planning ahead is crucial if you want to avoid turmoil and confusion among your family members at a time when they are most vulnerable. I offer competitive fixed fees for preparing wills and other documents.
Contact Texas Living Wills Attorney Charles Smaistrla
Plan ahead and create a more secure future for your family. Contact me online or call me at 512-461-4636 to set up an initial consultation for estate planning, wills and trusts, and probate law. Evening appointments are available by request.