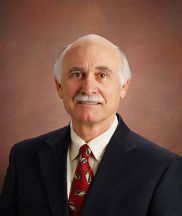 If you have built a substantial amount of wealth or acquired a significant amount of property, you may want to consider creating an estate plan. A well-developed estate plan can provide for the transfer of your property, protect your family members, and address business ownership concerns.
I am estate planning attorney Charles Smaistrla. Based in Austin, I help clients throughout Central Texas with all aspects of estate planning. As your legal counselor, I will take the time to evaluate your unique situation and help you create a comprehensive estate plan. Whether you want to minimize estate taxes or plan the succession and preservation of a business, I have the experience, knowledge, and skill to help.
By planning now, you can avoid creating problems for your family or your business in the future. A good estate plan can help prevent discord and tension after your death.
My Austin Estate Planning Practice
When you retain my services, I will meet with you personally and gather information about your current finances and goals. Together, we will evaluate your options and consider the possible effects of each strategy in terms of tax implications, as well as the exposure of your estate to the probate process. We will draft your last will and testament and help you consider other options to complement your plan.
I can also assist if your estate plan includes planning for the preservation of a business with people who are not related to you. I have extensive experience helping clients plan how a business will continue while protecting your interests.
Contact Texas Wills and Trusts Attorney Charles Smaistrla
Plan ahead to avoid misunderstanding and conflict among your family members and business partners after your death. Call me at 512-461-4636 or contact me online to set up an initial consultation for estate planning, wills, and trusts. Evening appointments are available by request.