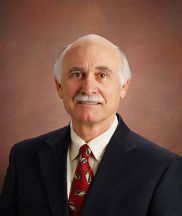 When you have a family member who can no longer take care of himself or herself, either because of a special need or age-related disability, a lawyer can help you navigate the confusing and sometimes frustrating process of obtaining a guardianship for that individual.
My name is Charles Smaistrla. Based in Austin, I represent those seeking to create a guardianship, as well as incapacitated people who need legal representation in guardianship proceedings. I have extensive experience with all aspects of guardianship issues and will work directly with you on your case.
My Guardianship Practice
Whether you believe a loved one needs the protection of a guardianship, or you are a proposed ward seeking to avoid a guardianship, I can help. Together we will discuss the possibilities and challenges associated with setting up a guardianship. First, we will see if a guardianship is even appropriate. Instruments such as durable powers of attorney, medical powers of attorney, and/or a trust and estate plan can alleviate the need for a guardianship action. Also, the person may not meet the legal standards for incapacity.
If we conclude a guardianship is appropriate, I will file the appropriate application in court. I will represent you at any hearings, helping to ensure that the right person is appointed as guardian and that the powers of the guardian are appropriate.
Being prepared for the process is crucial to avoiding turmoil and confusion among family members and to help guarantee that your loved one is cared for properly at a time when he or she is most vulnerable.
Contact Texas Estate Planning Attorney Charles Smaistrla
Do the right thing in caring for your loved one. Contact me online or call me at 512-795-0565 to set up a consultation. Evening appointments are available by request.